Event: Alexandria Harmonizers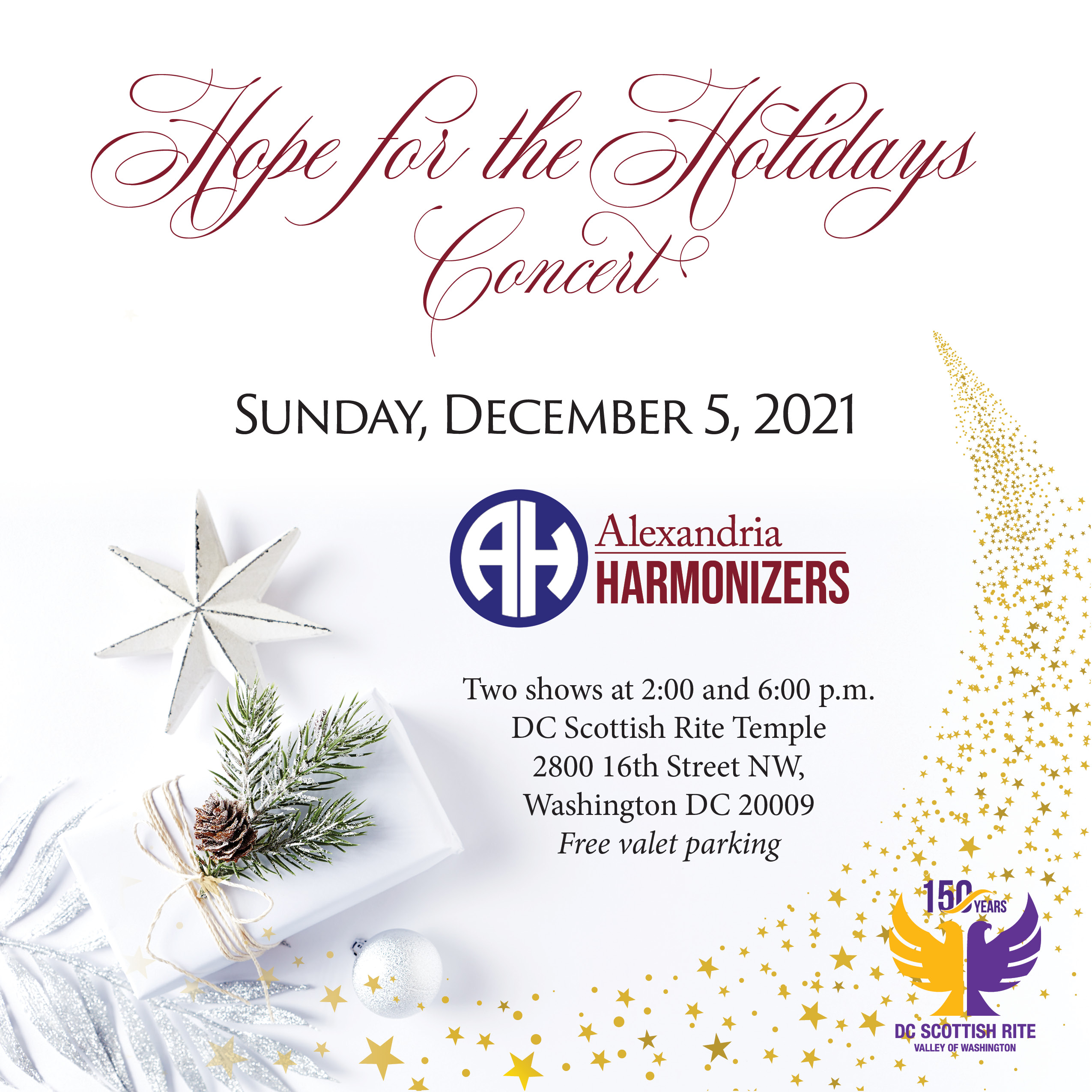 The DC Scottish Rite cordially invites you, your family and friends to attend "Hope for the Holidays", the Alexandria Harmonizers' annual holiday show in our DC Scottish Rite Auditorium on Sunday, December 5th.
Seats are limited!
For details and to reserve your seat(s) please select the button associated with your preferred show time:
About the Alexandria Harmonizers
The Alexandria Harmonizers were chartered on June 19, 1948, and are celebrating over seventy years of educating, entertaining, and enriching the lives of audiences around the world. Noted by Broadway World to offer "some of the best choral singing" in the area, the Harmonizers specialize in one of a Capella's most challenging forms, four-part close harmony. Led by artistic director Joe Cerutti since 2007, the chorus is made up of over 100 volunteer singers ranging in age from 13 to 85. The Harmonizers have won nineteen International medals, including four championship gold medals, and Greater Washington DC Area Choral Excellence "Ovation" Award for "Best a Cappella Ensemble" in 2018.
CLICK HERE TO REGISTER FOR THE 2PM SHOW
CLICK HERE TO REGISTER FOR THE 6PM SHOW